4x3 Cansancio Pandémico. Claves Para Reiniciarse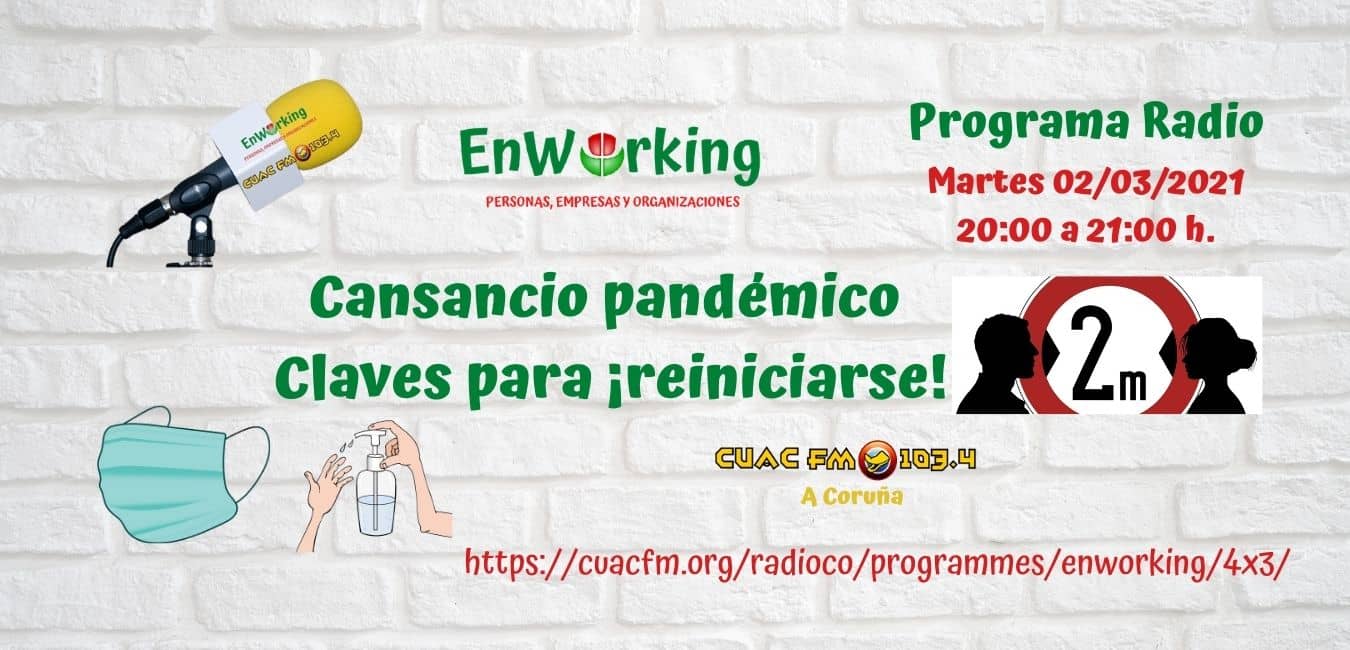 Martes 02/03/2021 Volvemos a las ondas tras la pausa obligada por las restricciones perimetrales.
Hablamos de cansancio pandémico, consecuencias que experimentamos actualmente. Analizamos las recomendaciones que sugiere la OMS (Organización Mundial de la Salud) Reinvigorating the public to prevent COVID-19 y abordamos claves para reiniciarse dentro del contexto que estamos viviendo.
En la segunda parte del episodio de hoy daremos información sobre la VIII Feria de Empleo (Virtual) que tendrá lugar el próximo jueves 4 de marzo y detalles para que los jóvenes que se inscriban la aprovechen al máximo.
Podcast